Accredited Diploma in Counselling
Earn a living as a counsellor, and help other people
A complete course
We give you the tools and techniques you need to help people as a counsellor. The course is full of activities, suggestions, tips and ideas that you can instantly use with your clients.
We explain how to set up your own counselling practice. We show you how to launch and market it, and how to get clients. You'd be surprised how many courses don't cover this adequately.
Counselling is very flexible. You can counsel people by phone, by email, and by face-to-face meetings.
And the easiest way to become a counsellor is to enrol on our online course, the Diploma in Counselling. It contains everything you need to know about counselling.
What's more, the course is flexible. You can start whenever you want. You can take as long as you need. And whenever you have a query, you can phone a course advisor or email your tutor.
We created the course to help people like you become a counsellor. Other counselling courses were either too academic, too brief, or lacking in interactivity to do the job. Which is why we had to prepare our own.
And for the past eight years we've been improving it, revealing to students the methods used by counsellors, and showing them how they can apply these techniques in their own lives.
Convenience is important to our students
You don't have to attend classes, or be anywhere at a fixed time. You study at times to suit
yourself. A lot of people study our counselling course between 10pm and 1am – that's the result of a busy life and their commitment to their career.
These days, people like you lead lives that are simply too hectic and unpredictable to be tied down to attending class on a particular day, or to log into a website at a particular hour.
That's why distance learning is so convenient. You choose when you want to study. It might be after all the kids have gone to bed. And you decide where to learn – perhaps on the train to work, or under the shade of a tree in your garden.
Student Success Story
"I have thoroughly enjoyed doing the Diploma in Counselling course under the tutorship of Emily Fieldhouse.
It took me longer than I anticipated due to family and other commitments, but the Blackford Centre worked patiently along with me, gently and repeatedly encouraging me to press on. I completed the course with Distinction thanks to the excellent and professional guidance of Ms Fieldhouse.
I unreservedly recommend this course to anyone who wants to deepen their counselling knowledge and skills, acquire the resources, and the know-how to set up their own counselling practice which is where I am heading to."
Here are some of the ways counsellors help:
Life as a counsellor is very satisfying. You get to resolve people's problems, and you get paid for it. Here are some of the situations that counsellors get involved in.
Save marriages by helping both sides to understand each other.
Help parents of adolescents to understand their child better, perhaps dissuading the child from leaving home or taking to drugs or the street.
Give lonely older people the gift of friendship.
Give angry people tools that let them control their anger, thus making life better for those around them.
Allow the bereaved a forum in which they can express their hurt, safely explore their feelings, and ultimately come to terms with their pain.
Help people who regularly get into bad relationships to understand their patterns of behaviour, and give them new ways of handling other people.
Give people techniques to understand destructive patterns of behaviour (like alcohol or drug abuse) and stop it.
Money Back Guarantee
We give you two guarantees: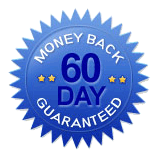 1. Examine the course at your leisure for 60 days. And if you for any reason it doesn't meet your needs, just let us know and we'll refund your fees. No questions asked.
2. If, 90 days after completing the course, you haven't recouped the cost of the fees through working as a counsellor, we'll refund your course fees. Conditions apply
Why do we offer this? Simple. We don't want unhappy former students. We'd rather stay friends. And it stands to reason that no course can suit absolutely everyone who registers on it.
It's time to get started
Having read this far, you've got what it takes – motivation. Fill out the enrolment form now, because this is where the adventure and rewards begin. It's easy to start:
Register now for the counselling course by clicking here . If you need help or information, contact the Blackford Centre. E-mail or post the form and payment to us.
We'll ship the course materials to you within two days.
When you get the course, read the first module. It's laid out in an easy-to-follow format. Then do the simple first assignment. Send it to your tutor for marking. She will return it to you with friendly advice and comments.
Do the same for the other modules, until you reach the end of the course. By then, you'll be earning money as a counsellor.
We look forward to helping you succeed.
With best wishes


Kit Sadgrove
Course Director