Accredited Diploma in Counselling
Earn a living as a counsellor, and help other people
Did you know...? Depression, divorce and sexual problems are all on the increase.
Sadly, that's good news for you as a would-be counsellor. It means the demand for counsellors can only grow.
Life is more complex than it used to be. Which means there's an increasing demand for counsellors. Let's take just four examples:
1. Many people no longer have a network of family members or a community.So they have no one whom they can turn to for help. A counsellor can provide the advice and support that others can't bring.
2. Women are no longer willing to tolerate abuse or bad behaviour from their partners. They often require their partners to seek advice. 66% of mid-life divorces are initiated by women. Counsellors can help bring partners together.
3. Old people are separated from the family, and have no one to turn to. After a busy life, they can become lonely and troubled. Counsellors can provide real solutions.
4. Because their parents work, children often lack the detailed care and support given by parents. Some turn to drugs. Other children have problems at school, and stop going. Again a counsellor can help.
And that means more people are seeking the support of a counsellor. So there's a bigger opportunity for you to become a counsellor.
You can be the person who, day by day, helps the world become a slightly better place.
And you can achieve that by gaining the Diploma in Counselling from the Blackford Centre. You can study the course online at home, and there's a printed edition that comes to your door. There's no pressure – and we give you lots of support.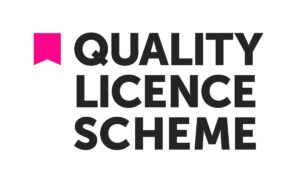 QLS Level 4 Award
At the end of this course successful learners receive a Certificate of Achievement and a Learner Unit Summary. Read more
A complete course
We give you the tools and techniques you need to help people as a counsellor. The course is full of activities, suggestions, tips and ideas that you can instantly use with your clients.
We explain how to set up your own counselling practice. We show you how to launch and market it, and how to get clients. You'd be surprised how many courses don't cover this adequately.
Counselling is very flexible. You can counsel people by phone, by email, and by face-to-face meetings.
And the easiest way to become a counsellor is to enrol on our online course, the Diploma in Counselling. It contains everything you need to know about counselling.
What's more, the course is flexible. You can start whenever you want. You can take as long as you need. And whenever you have a query, you can phone a course advisor or email your tutor.
We created the course to help people like you become a counsellor. Other counselling courses were either too academic, too brief, or lacking in interactivity to do the job. Which is why we had to prepare our own.
And for the past eight years we've been improving it, revealing to students the methods used by counsellors, and showing them how they can apply these techniques in their own lives.
Convenience is important to our students
You don't have to attend classes, or be anywhere at a fixed time. You study at times to suit yourself. Many people study our counselling course in the evening, after work, because they lead a busy life and have a job or family.
These days, people like you lead lives that are simply too hectic and unpredictable to be tied down to attending class on a particular day, or to log into a website at a particular hour.
That's why distance learning is so convenient. You choose when you want to study. It might be after all the kids have gone to bed. And you decide where to learn – perhaps on the train to work, or under the shade of a tree in your garden.
The counselling course is highly interactive
When you sign up, you'll get a lot more than just a set of books.
1. You can get a 'study buddy', with whom you can practise your counselling techniques. In fact you can have as many study buddies as you want. This gives you the convenience of independent study, plus the advantages of working with other students.
2. You'll also have a personal tutor. This will be a working counsellor who is committed to helping you succeed. Our tutors are specially chosen to be caring, supportive and experienced.
3. You'll send in assignments to your tutor, who will carefully assess them and return them to you with helpful comments. The assignments help to ensure that you have absorbed the lessons.
4. You'll complete regular self-assessment exercises that help you check that you understand the issues involved.
Could you become a counsellor?
Take our free assessment now. Click here.
Bonuses
You'll get a range of useful bonus items that will help you in so many ways.
Bonus 1. Fully-customisable Marketing and Stationery Kit (Value £275)
This ten-piece kit gives you ready-made advertisements, posters, leaflets and even your business stationery. Just add your own contact details, and print them. Click here for details of the kit.
Bonus 2. Free Mentoring when you complete the course (Value £460)
Once you complete the course, we'll give you three months' free
business mentoring.
You'll have a personal mentor who'll help you set up your own practice (if that's your choice).
For three months after getting your Diploma you'll get one-to-one advice and support from an active practitioner.
So if you're unsure on how to launch your own practice, this mentoring programme will put you on the road to success.
And because it's all part of the Blackford Centre's course, it won't cost you a penny.
Bonus 3. The Diary of a Professional Counsellor (Value £35)
Follow the highs and lows of a professional counsellor's life, as our counsellor reports each week on her experiences in the field.
You'll get insights into her day, and learn from her successes and failures. The Diary is available exclusively to our learners.
Bonus 4. New Audio CD! Listen to the course in the car or on your iPod (Value £29)
The course now includes a CD and online mp3 version of the course which you can download. This means you can listen to the course wherever you are – while commuting or on holiday.
Bonus 5. Counsellor's Website Pages (Value £385)
You'll receive free website pages for your counselling practice. The website comes in a range of five colours, complete with sample text. It will save you a lot of money, weeks of delay and the trial and error that comes with designing a website. For more information, click here to see the free counsellor's website.
Bonus 6. Business Blueprints (Value £17)
This 47-page book contains complete step-by-step checklists for starting a successful business. Click here to learn more about Business Blueprints.

Bonus 7. A Guide to Online Counselling (Value £16)
Online counselling is a big opportunity for the future. This guide teaches you how to provide an online counselling service. It's not available elsewhere.
Bonus 8. Your First Client Celebration Kit (Value £31)
What's the first thing to do when you get your first client? The answer is: 'Celebrate!' And we'll help you do that, because as soon as you get your first paid work after completing the course we'll
send you a celebration kit including fun items such as champagne glasses and other party items.
Bonus 9. The Counsellor's Toolkit (Value £37)
This ebook contains 21 tried and tested tools used by professional counsellors. They help you understand your client better, give the client insights into themselves, and let the client move forward with their life. If you're unsure how to help a client, these powerful tools provide instant aids. Each of the 21 tools includes practical 'how-to' instructions for use. Use the Counsellor's Toolkit and see your client transformed. This toolkit is not available anywhere else.
Bonus 10. Roadmap (Value £14)
Our Roadmap shows you, step-by-step, what you have to do to become a counsellor. It is not available anywhere else. Comes with instructions for use. "It made everything clear and simple."
Bonus 11. 'Guide to Being a Marriage Preparation Coach' eBook and downloadable Wedding Journal (Value £15)
This guide includes a wedding journal for your clients and full details of how to be a pre-marriage coach. Not available anywhere else.
Student Success Story
"I have thoroughly enjoyed doing the Diploma in Counselling course under the tutorship of Emily Fieldhouse.
It took me longer than I anticipated due to family and other commitments, but the Blackford Centre worked patiently along with me, gently and repeatedly encouraging me to press on. I completed the course with Distinction thanks to the excellent and professional guidance of Ms Fieldhouse.
I unreservedly recommend this course to anyone who wants to deepen their counselling knowledge and skills, acquire the resources, and the know-how to set up their own counselling practice which is where I am heading to."
Here are some of the ways counsellors help:
Life as a counsellor is very satisfying. You get to resolve people's problems, and you get paid for it. Here are some of the situations that counsellors get involved in.
Save marriages by helping both sides to understand each other.
Help parents of adolescents to understand their child better, perhaps dissuading the child from leaving home or taking to drugs or the street.
Give lonely older people the gift of friendship.
Give angry people tools that let them control their anger, thus making life better for those around them.
Allow the bereaved a forum in which they can express their hurt, safely explore their feelings, and ultimately come to terms with their pain.
Help people who regularly get into bad relationships to understand their patterns of behaviour, and give them new ways of handling other people.
Give people techniques to understand destructive patterns of behaviour (like alcohol or drug abuse) and stop it.
Money Back Guarantee
We give you two guarantees:
1. Examine the course at your leisure for 60 days. And if you for any reason it doesn't meet your needs, just let us know and we'll refund your fees. No questions asked.
2. If, 90 days after completing the course, you haven't recouped the cost of the fees through working as a counsellor, we'll refund your course fees. Conditions apply
Why do we offer this? Simple. We don't want unhappy former students. We'd rather stay friends. And it stands to reason that no course can suit absolutely everyone who registers on it.
When you complete the course
Once you complete the course, you'll receive your Diploma. It's a formal recognition of your skills and knowledge.
We'll send information about your success to your local newspapers if you want. It's a good way of telling potential clients about your availability.
We'll put your name on our list of Approved Counsellors. It could bring you work.
You'll get free logos (like the one below) to put on your website and your letterhead. They give potential clients added confidence in your skills.
I strongly urge you to register today. Delaying this will only increase the time it takes for you to get started as a counsellor.
It's time to get started
Having read this far, you've got what it takes – motivation. Fill out the enrolment form now, because this is where the adventure and rewards begin. It's easy to start:
Register now for the counselling course by clicking here. If you need help or information, contact the Blackford Centre. E-mail or post the form and payment to us.
We'll ship the course materials to you within two days.
When you get the course, read the first module. It's laid out in an easy-to-follow format. Then do the simple first assignment. Send it to your tutor for marking. She will return it to you with friendly advice and comments.
Do the same for the other modules, until you reach the end of the course. By then, you'll be earning money as a counsellor.
We look forward to helping you succeed.
With best wishes
Kit Sadgrove
Course Director