Welcome to the Copywriting Frameworks companion course
It provides more detail on how you can write great copy in less time.
This course provides a summary of the book, and adds more material. So you will find exercises and tasks that expand your understanding.
Rather than duplicate the content, you will regularly see signposts to the book, like this: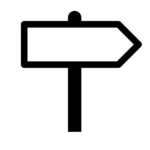 Let's get started. Click 'Section 1' below.