Become a Certified Health Coach and help others lead a healthier life.
Are you passionate about health and fitness?
Do you want to share your knowledge and experience?
Do you want to help others lead a healthier lifestyle?
Then the Blackford Centre's Health Coach Diploma is the answer. You can study at your own pace to gain your certificate, and begin the journey to your own Health Coach practice.
Who Needs a Health Coach?
One of the most exciting aspects of being a health coach is that no two days are the same.
People seeking the services of a health coach come from all walks of life, and you'll find that they have very different needs and reasons for requesting support and assistance in making a change to their lifestyle.
Some may suffer with existing medical conditions which make exercising difficult, or which prohibit certain foods that are traditionally viewed as being healthy.
Others may need guidance on how to maintain a healthy lifestyle in older age, while some may have lost their way and require help getting back on track.
For a lot of people, working with a health coach is ultimately about breaking bad habits, and learning new, healthier habits. A health coach is a very varied and exciting career path.
QLS Level 4 Diploma
At the end of this course successful learners receive a Certificate of Achievement and a Learner Unit Summary.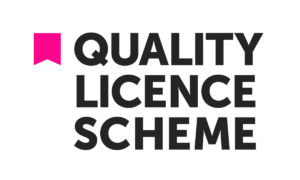 Why Train as a Health Coach?
Preventable disease is on the rise, and with government cutbacks, it's up to us to do something about it. "Preventable ill health costs the NHS and costs the economy, but more importantly means avoidable suffering", says Chris Askew of Breakthrough Breast Cancer.
Preventable disease such as obesity, and smoking-related conditions, are unnecessary, and a health coach has the power to encourage change.
The Benefits of Health Coaching
For many people, leading a healthy lifestyle, eating right, and keeping fit is much easier said than done. According to experts, between 50% and 80% of diets fail, and sticking to exercise plans is low, with around half of all people give up on a fitness regime within just 6 months.
It can be difficult to achieve goals without the support, motivation, and inspiration of someone who understands the challenges.
If you've been successful in changing your life for the better, why not share your experience and expertise with others, helping other people to improve their health and lead happier, healthier lives?
The Health Coach Diploma provides you with a unique opportunity to do just that; to help. Our course enables you to study for your diploma from home, in your own time, giving you the best start in your new career in a rapidly growing industry that's both exciting and demanding.
Being out there in the field, you'll have the chance to see real life results, and understand how you really can make a difference.
As a professional self employed Health Coach, you have the flexibility to work when you want, as much as you want, and wherever you want, and best of all, you can spend your life doing something you truly love.
The Role of a Health Coach
The role of a health coach isn't to simply tell somebody what they should or shouldn't be doing. Instead, it's about helping people to understand the reasons why their health may be suffering, and teaching them the best methods for improvement.
By educating, rather than lecturing, a health coach is able to give a person the information they need to make changes to their own lifestyle. We're not here to make the changes for them; we're here to support them in making these changes themselves.
Ultimately, the role of a Health Coach is to empower the client, putting them in complete control of their own health.
At the Blackford Centre, we're working to redefine the role of a health coach, bringing in a more flexible aspect to a role that has traditionally been quite limited. Thanks to new technologies, we're understanding more about the human body than ever before, and we're realising that biology isn't quite as black and white as it seems.
Individualism is important here, and what works for one person may not work for another.
That's why we believe that the role of a health coach is to work on a one-on-one basis, listening to a client's needs, understanding their requirements, and determining the best ways to help.
We also believe that the role of a health coach should be about more than simply creating a 'quick fix'. Fad diets that are unsustainable in the long term don't work. Intense workouts that we don't enjoy don't work.
Instead, we understand the role of a health coach to be one that assists the client in changing dangerous, underlying habits, steadily introducing new habits that can have significant long term effects.