Accredited Diploma in Herbal Medicine Course FAQs
Frequently Asked Questions
You can start the course at any time: today, tomorrow or next month. Whenever is best for you.
You study at home, or wherever you want. The course does not involve you being in a classroom or going to a test centre.
The herbal medicine course can take five months to complete. But you can do it as quickly or slowly as you want. That's the great advantage of distance learning.
You can take as long as you want. Unlike other organisations, we don't set any time limits.
There are no other costs or fees.
Yes. You can make five monthly payments. It costs 20% more. You can find the cost of paying by installments by clicking here.
Just return the course in good condition within 60 days of receiving it, and we'll send you a full refund.
Yes. You can start today. Or tomorrow. Or next week. Whenever you want.
Yes. We have students in 28 countries. And we have two editions of the course. One edition is for the UK and Europe, and people who want to pay in sterling. The other is for North America and those who want to pay in US dollars. But we welcome payment in any currency.
There have two types of people you can contact – your tutor and a course advisor. The tutor marks your work, and helps you with any problems. You can fax, email or post assignments to your tutor, whenever you want.
We don't give out the tutor's phone number, because a few people would spend all day talking to their tutors, who would never get any work done
But sometimes students get stuck, or have an urgent question. If so, you can phone a course advisor at the Blackford Centre at any time during work hours. If you leave a message out of work hours we'll call you back the next day. You can contact course advisors as often as you want, and about anything to do with herbal medicine.
Is the course endorsed?
Yes. Our course has been endorsed under the Quality Licence Scheme.
This means we have undergone an external quality check to ensure that our organisation and the courses we offer meet certain quality criteria.
Endorsement involves a robust and rigorous quality audit by external inspectors to ensure quality is consistently met. A regular review of courses is carried out as part of the endorsement process.
To this end, the learning outcomes of the course have been benchmarked at QLS Level 4 Award against level descriptors published by Ofqual, to indicate the depth of study and level of difficulty involved in successful completion by the learner.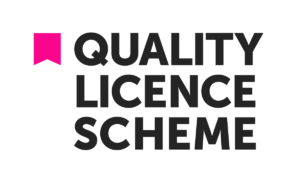 When you successfully complete this course you will receive a Certificate of Achievement and a Learner Unit Summary (which lists the details of all the units you have completed as part of your course).
Read more about course accreditation here
No. But it will help you set up and run your own business. And we encourage all students to continue their studies after completing the course.
Yes, all tutors are practising therapists. Some other organisations use college lecturers, which means you don't get the information from the real 'coal face'.
The Health Professions Council (HPC) will hold a statutory register of practitioners who supply unlicensed herbal medicines to people.
This is, surprisingly, a good thing. Its aim is to enable the supply of unlicensed herbal medicines to continue (which EU legislation might restrict).
The register is designed to let herbalists continue to supply unregulated herbal remedies. It thus overcomes EU legislation, and therefore helps UK herbalists.
Note that if you provide only regulated herbal remedies (the sort sold in health food shops) you won't need to be licensed.
We will give a full refund to any of our learners who are prevented from practising due to the government requiring higher qualifications.
Yes. We can recommend brokers or insurance companies in the UK and the USA who will give you professional liability insurance. If you live in other countries, we can also help.
Yes. Only it's a lot more fun!
No. The Health Professions Council has said: "The UK Secretary of State asked the Medicines and Healhcare Products Regulatory Agency to set up an independent working group which would look at options for the regulation of herbal practitioners and herbal products. The Chair of the working group published his report and advice to Ministers in March 2015. The Chair said that he considered that there was 'not yet a credible scientific evidence base to demonstrate risk from both products and practitioners' which would justify statutory regulation of this group. The Government recently responded to the report in a statement to the UK parliament, largely endorsing its findings."
From: http://www.hpc-uk.org/aboutregistration/aspirantgroups/aspirantgroups/
France has not recognised the profession of herbalist since 1941. As a result there are only a handful of herbalists still alive! That contrasts with the fact that probably half of all French people take an active interest in herbalism. It is best to call yourself a "conseiller en phytothérapie". That's what practitioners do.
To practice herbal medicine in Portugal you are legally required to obtain a degree level qualification in one of the 7 different disciplines of complementary medicine. This includes: homeopathy, acupuncture, Traditional Chinese Medicine, naturopathy, herbal medicine, osteopathy and chiropractics. It is our understanding that once you have a degree in one of these, you can practice the others. You will need to apply for a licence however.
http://homeopathyeurope.org/practice/homeopathy-in-europe/portugal/
There are no licencing laws governing the practice of herbalism in the USA, at the time of writing. This means anyone can practice as a herbalism. Our course provides Certification to learners who complete the course, because we can show that you have demonstrated competency in the field of herbal medicine.
There is no licensing system for herbalists in Australia. You can, however, get banned from practising if there is a malpractice case proven against you. It's called Negative Licensing. This is likely to apply to self-taught herbalists. It is unlikely to happen to those who have been taught at a reputable school like the Blackford Centre.
http://www.nhaa.org.au/component/content/article/126-faqs/faqs/287-regulation-faqs
There are growing international controls on the labelling and retail sale of certain remedies, rather than the control of practitioners. If the product has been properly licensed by a third party it is safe to sell it.
To sell your own herbal products in the UK, you need to apply for a Traditional Herbal Registration for any product you want to sell. It isn't hard. You find a doctor or pharmacologist who will produce a data sheet, and then you send it to the regulator. You Blackford Centre tutor can advise you on this. https://www.gov.uk/guidance/apply-for-a-traditional-herbal-registration-thr
NB: This does not constitute legal advice. You should always check the status of the law with your lawyer.
To get a job in a public organisation, you'll need more qualifications than we can offer. Our course is designed to help you work with private clients.
Remember, the easiest way to earn a living is to work for yourself. So in the course we focus on how you can work from home as a herbal therapist.
Yes, the course includes practical guidance of getting work. You can also discuss this with your tutor or a course advisor.
No, there is no final exam. The course is based on continuous assessment, through the assignments you send to your tutor.
And continuous assessment lets you check all the time that you're on course to succeed.
So you should look on the assignment as an exciting challenge. No, it's true! You'll enjoy them. We promise you!
You do the work again! 80% of students complete the course without ever failing an assignment. But you might misunderstand the question, or produce an insufficiently detailed answer. So the tutor will explain the problem and ask you to send in the assignment again. When you do this, your work will be much better.
Yes. That's no problem. We make no assumptions about people's prior knowledge. But you ought to have a deep interest in the subject.
Yes, you can. So, if you want to tackle a particular topic, you can go straight to that module. This is useful if you have a job or a client that requires you to know about a particular subject. You might note that some other organisations supply only one or two modules at a time.
Don't worry. We sympathize. But this course is nothing like your memories of being stuck inside a stuffy classroom on a summer's day with an old-style teacher droning on.
For a start, this is a subject that interests you (or you wouldn't have got this far).
And getting this deep into the website shows that you can absorb information and concentrate for long periods of time.
Also, you'll see that we write clearly and simply. And that's how we've written the course materials. It's true that some organisations write long and boring pages that make your eyes glaze over. We promise you that our course is nothing like that. You'll find this course is informative and enjoyable. In fact, many students are almost upset at finishing the course.
We send you the whole course when you enroll. This means you can study any topic you want to. You can also see what topics are coming up. Getting everything in one package makes it easier for you to get an overview of the course. As we mentioned above, some other organisations supply only one or two modules at a time.
We think this is the best course in the world. Bar none. But please examine other courses before making a decision. Consider these points:
1. Is the course comprehensive?
2. Will your studies be supported by a tutor? Research shows that people succeed much better on courses that include a personal tutor.
3. Is it interactive? That is, do the course materials regularly make you stop and think, and do exercises? Too many courses consist of page after page of boring lecture notes.
4. Does it teach you about setting up your own business? College courses are often weak on this point.
5. Is it accredited?
6. Can you get a refund if you don't like the course?
1. See if any courses are available at your local college or nearby university.
2. Scour the internet. But beware: hundreds of dotcom entrepreneurs think they can teach therapies.
3. See if you can contact a careers advisor. Careers advisors know nothing about complementary therapies, as they would be the first to admit. And the careers books they consult will probably suggest getting a three-year college degree in your chosen therapy. Which may (or may not) be a good thing, but it isn't an option for most of our students (many of whom already have a degree!).
As far as we know, no country in the world can stop you setting up your own practice. But you should always seek qualified advice before taking any major step.
In some countries only a vet may prescribe treatment to animals, and in others you may not claim to be a doctor. In the course we give you advice as to how you can earn a living without infringing the law.
To keep you straight, we also provide detailed advice on forming a company, keeping records, and paying tax.
Yes. In Australia, there are no restrictions on practising.
According to the National Herbalists' Association of australia (nhaa.org.au), anybody may call themselves a herbalist or naturopath and begin to practise.
My Future (http://myfuture.edu.au/) confirms that "Natural therapy is not a registered health profession."
Once you complete the course, we'll give you three months' free business mentoring.
You'll have a personal mentor who'll help you set up your own business (if that's your choice).
For three months after getting your Diploma you'll get one-to-one advice and support from an active practitioner.
So if you're unsure on how to launch your own business, this mentoring programme will put you on the road to success.
And because it's all part of the Blackford Centre's course, it won't cost you a penny.
Our Herbalist graduates may join the Herb Society as an Ordinary Member or Overseas Member. They can also join the National Herbalists Association of Australia as a Companion Member.
They can join as a member (in various classes) of the Canadian Herb Society.
Please note that we have not sought accreditation from these organisations – there are simply too many of them – though we may do so at some point. Our accreditation comes from ABC (above).
There are many other organisations around the world – too many to mention here. We're always pleased to advise potential students on whether our course would allow them membership of a specific organisation. Please note that from time to time these organisations change their criteria for membership, making it easier or more difficult to join. It is wise to check with them if membership is important to you.
Remember that you don't have to join any of these organisations to practise. But they can help you network and keep up to date.
Yes, we are. This is a unique right for herbalists in the UK, but it is currently under threat from the incoming and proposed legislation.
No other health care practitioners are allowed to make their own medicines, and it is a right of which we are very proud. However, new laws that restrict medicines and demand regulation may soon threaten this right. Unfortunately it's simply not possible to test and licence every single remedy that is made by each independent herbalist. There may come a day when we are not legally permitted to prescribe medicines that are not licensed. But we will still be able to give advice on remedies made by a range of companies.
Yes, we are. This is a unique right for herbalists in the UK, but it is currently under threat from the incoming and proposed legislation.
No other health care practitioners are allowed to make their own medicines, and it is a right of which we are very proud. However, new laws that restrict medicines and demand regulation may soon threaten this right. Unfortunately it's simply not possible to test and licence every single remedy that is made by each independent herbalist. There may come a day when we are not legally permitted to prescribe medicines that are not licensed. But we will still be able to give advice on remedies made by a range of companies.

We've been in operation since 1995; so we're very established.
We publish our physical address at the bottom of each page – and you are welcome to visit us.
We're audited yearly by The Quality Licence Scheme. The Quality Licence Scheme is part of the Skills and Education Group who are a leading national awarding organisation. (You can phone them to Verify that).
You can read the Reviews of our students on the web site.
You can ask us for the contact details of former students who will talk to you about their experiences.
We publish an Ethical statement here.
We're registered at Companies House: registration number 352 4886
Our VAT number is 729 1528 23
Our Licence number granted by the Office of Fair Trading under the Consumer Credit Act 1974 is 606843.
Our bank is NatWest, 7 High Street, Wells, Somerset (we have money in the bank and no loans or overdraft).
We're registered with the UK government's Register of Learning Providers(www.ukrlp.co.uk); Number 10009490.

And finally, we love what we do; and we wouldn't do anything to jeopardise it.