How to Become a Nutritionist
If you're thinking of becoming a nutritionist, you're in the right place.
Are you 'The Healthy One' when it comes to diet and nutrition?
Do you love the idea of helping others solve their nutritional challenges?
Would you love more freedom and control in your life—and help your family more?
Whatever your motivation, you'll be amazed at the bright new career that awaits you in the near future, by taking a nutrition course.
Nutritionists enjoy much more than just great demand for their services these days—often working from their own homes.
You may have even seen one or more around your own workplace… or on television… or through a friend… and thought to yourself, "That could be me… No, that should be me…"
QLS Level 4 Award
At the end of this course successful learners receive a Certificate of Achievement and a Learner Unit Summary.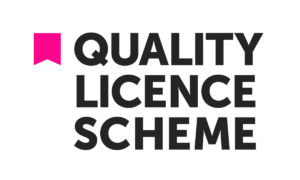 And you may have looked at nutrition courses in the past?
Well, it's true: you can become a nutritionist, starting today.
But how do you get there from here—from your current situation to your new career? One way is to register today for our 'Nutritionist Diploma' course. We'll show you everything you need to know to go about becoming a Nutritionist.
Here's some of the knowledge you'll discover when you register on our nutrition course:
What a nutritionist really does—and what you'll need to be one.
The relationship between food labels and healthy eating.
The major food groups and their role in nutritional health.
Different nutrition needs for children, teenagers adults and later years.
You'll also learn the following from our course:
Assessing your skills as a nutritionist — are you made for this career?
Potential client groups you may be able to successfully target.
What makes a healthy diet.
Understanding food labels and RDA (Recommended Daily Allowance).
Basic digestion and anatomy, just for good measure.
Major food groups: carbohydrates, proteins, fats and vitamins/minerals
Watch the video below to learn more about becoming a nutritionist.

Why is nutrition such a huge opportunity these days?
The sky's the limit here, with so many trying to eat healthier and improve their physical well-being. Whether individual or organisational, they're willing to pay for advice. And with our program, in addition to what's outlined above, you'll also be able to:
Discuss the relationship between nutrition and weight loss
Review specialist diets (vegetarian, vegan, organic, restrictive and others)
Help identify common dietary allergies and intolerances (dairy, gluten, etc.)
You'll also receive expert assistance in:
Setting up your business (home vs. office, financing, advertising, etc.).
Managing your client base
Your professional development (sources of advice, media contacts, etc.)
Click here to find out about registering on the course.
Studying for interest or for a career – the choice is yours
Some of our students go on to set up their practice. Others take the course just so they can know more about nutrition. How you use the course is up to you.