Diploma in Risk Management
Become a Certified Expert in Risk Management
The Diploma in Risk Management course: it's the fast and easy way to develop your career.
Risk management is a huge field, and one that's still growing.
With a Diploma in Risk Management you can improve your skills and your career.
In the last decade, enterprise risk has come to the forefront. Every organisation needs someone who can see the risks it faces, and knows how to manage them.
Risk is big business!
And it offers fantastic career development opportunities. Thanks to increasing legislation and litigation, risk affects all employees.
With a Diploma in Risk Management you can be more effective at work – or even choose to specialise in the field as a Risk Manager.
QLS Level 4 Award

At the end of this course successful learners receive a Certificate of Achievement and a Learner Unit Summary.
Read more 
You may already be managing risk as part of your job remit.
If so, think how much more confident you'll be with expert knowledge and a Diploma to prove it. This course will provide you with the expertise to manage risk responsibly and successfully.
Risk is a growth area for career development.
Internet sabotage, warehouse fires, administrative fraud, disabled access points, cash-flow crisis, public liability insurance, quality systems, canteen hygiene – the list of corporate risks is daunting. This is why businesses take risk management so seriously. And if you relish playing a key role, this qualification is your way forward.
Is this you?
Are you a manager? Are you required to make strategic decisions?
Are you always asking "What would happen if . . . ?"
And do you want to add new specialist skills to your resume and bring these to your work? If so, risk management could be ideal for you. Our certified Diploma will help you make the first move into a new career.
How becoming Certified can boost your career
Imagine: – due to frequent adverse incidents, your organisation has decided to create a dedicated Risk Manager's post. You may already be managing risk as an informal part of your job, but how can you seize this fantastic career opportunity?
You already have a working knowledge of the company and its procedures – what your boss needs in addition is what this Diploma will give you – solid evidence of expert and up to date knowledge.
Everything you need to know
The 15 modules of the course cover everything you need to know, from the role of 'healthy' risk in business to the elimination of unacceptable risk. And you can work through the modules at your own pace.
As well as familiar topics or scenarios there'll be things you may never have thought of – threats that hang over every business without anyone knowing. Everything you learn will be useful now and throughout your career progression.
There's no risk in improving your qualifications!
Working for a Risk Management qualification could be the best decision you make this year. Whilst every manager nowadays must have basic risk awareness, for those with specialist knowledge there is an exciting, challenging and fulfilling world of career opportunity.
Who'll benefit from doing this course?
This course is for you if you:
are fascinated by the balance between risk and reward in business
have a 'nose' for risks and dangers
instinctively try to protect people and possessions
are already responsible for managing risk and want to improve the way you do this
see Risk Management as part of your career path and want to develop your expertise and qualifications
have an eye for detail, a head for figures and a mind for lateral thinking.
Why understanding risk is important
Have you noticed that the course is about managing risk, not avoiding it? That's because some risk is necessary.
As infants, from the very moment we can crawl we are exposed to risk. It's a natural, healthy and essential part of our development. Without it we'd learn nothing and, more importantly, achieve nothing.
It's the same in the world of work where success comes from balancing opportunities with risks. By doing this course, you gain an advantage in understanding this crucial balance and how to control it within your organisation.
A glimpse into your future
You've been awarded your Diploma and begun to develop your career around risk management. As a risk management specialist, this course will help you to meet whatever demanding role you face.
You could be conducting a risk assessment based on a recent crisis; perhaps you've been asked to draft risk policies for a new business. Whatever your role, this diploma course will help you see both the intricate issues and the bigger corporate picture.
Indeed, it's bridging operational practice and executive decisions that will make you one of the most invaluable members of the corporate team
Accreditation
Our course is fully accredited by the national awarding body ABC Awards, and on completing it you get a national award equivalent to Level 4 of the National Learning Framework.
ABC Awards is recognised as an awarding body by the qualification regulators for England, Wales and Northern Ireland. The regulators are the Office of the Qualifications and Examinations Regulator (Ofqual) in England, the Department for Children, Education, Lifelong Learning and Skills (DCELLS) in Wales and the Council for Curriculum, Examinations and Assessment (CCEA) in Northern Ireland.
What you'll learn
This carefully structured course, with nineteen separate modules, introduces everything you need to know about risk management, including:
how to assess risk
product risk – reliability, consistency and service problems
risk and people management
environmental risks
IT and business security
fraud
health and safety
intellectual property
risk management systems
and more
We make it easy for you to study at your own pace
Fitting your study around other commitments is easy, and with nearly 20 years expertise in creating distance-learning courses, we know that you'll enjoy fast results.
Each module is accessible and useful; you'll be able to apply topics in your work as you learn. And because we make learning fun and easy, you'll be qualified as soon as you wish, or can take as long as you like.
When you sign up we'll despatch your course material immediately by courier.Click here to see what's in your pack.
Your pack is crammed with resources, information and tips. You'll find this a useful reference tool as your career progresses in the future.
Your personal tutor is there to help
We've designed the course to give you all the essentials about risk management. However, at any stage in the course you can put questions to an experienced personal tutor by phone or email. Your tutor will also mark your assignments and can help you think about your self-assessment exercises. This way you can spot any gaps in your learning as you go along.
So, as soon as you have you pack, with the helpline phone number and your tutor's contact details, you'll be ready to start learning and will soon be submitting assignments – and getting your diploma!
Our guarantee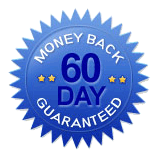 Examine the course at your leisure for 60 days. And if you for any reason it doesn't meet your needs, just let us know and we'll refund your fees. No questions asked.
Any questions?
If you have any questions, call us on 0800 781 17 15 (or +44 1373 470 270 if you're outside the UK), or any of the phone numbers at the bottom of the page, and we'll answer any queries you have.
We look forward to helping you succeed.
With best wishes


Kit Sadgrove
Course Director