Diploma in Small Animal Care
Working with Animals. It's the only job for you.
You love animals. And what's more, animals really take to you.
So, working with animals has probably crossed your mind more than once. Which is why an animal care course might be right for you.
Have you thought what fun it could be working in a vet's practice? Feeding, grooming and caring for all kinds of creatures would be amazing – you'd really get to know them.
Or maybe you've thought about working in an animal shelter, giving aid to abandoned or abused animals that have no one else to take care of them?
But how will you achieve that goal? What steps can you take to get a job in animal care?
One of the best choices you can make when setting out in a new career is taking a course. Nothing can take the place of formal learning when it comes to impressing prospective employers and proving yourself.
To learn how to work with animals, register on the course now.
Why work with animals?
The creatures in the animal kingdom are many and varied. And it takes a lifetime to understand them all.
So the best place to start is with the ones that are most familiar to us, such as cats and dogs.
Moreover, these are the animals most likely to need caring for in a kennel or vets – the places where you're most likely to find work.
So a good knowledge of how to feed and care for dogs and cats is the best starting point.
But it's also a good idea to become familiar with other small creatures, such as mice, rats and amphibians.
They all have personalities
Some people are surprised at how attached they become to such small creatures.
QLS Level 3 Award
At the end of this course successful learners receive a Certificate of Achievement and a Learner Unit Summary.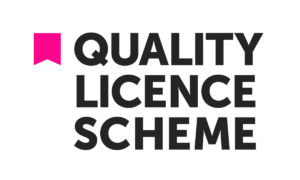 But if you've handled different kinds of animals, you know that even the tiniest creatures have personalities and need the same kind of love and attention.
The value of a life isn't based on the size of the creature. And neither should the quality of their life depend on it.
This can be your vocation
You don't need a veterinary degree or licence to work with animals every day.
Most people who have followed a career in animal care have felt a calling to it. People who love animals love them with all their hearts, and caring for them every day just seems like a natural choice for a career path.
However, if you do choose animal care as a profession, a certain amount of education and training is necessary. After all, you want to make sure you're giving these creatures the best possible care you can.
And one way to get your foot in the door of the pet care industry is to register for our Animal Care Diploma Course . After your studies, you can look for work in:
Veterinary clinics
Animal hospitals
Rescue Shelters
Grooming Salons
Training Facilities
Breeding
Pet Sitting Facilities
Zoos
Top quality course materials
Our course work is of the very highest standards. We present only the latest information pertaining to the animal care industry, ensuring that you will be competitive when you enter the field.
The topics are detailed, but written in an easy to understand format. The materials include useful check lists and memory aids to help you keep track of your assignments. Our texts are written in a clear and lively way that encourages learning even from students who don't relish hours of studying.
Money Back Guarantee
Examine the course at your leisure for 60 days. And if you for any reason it doesn't meet your needs, just let us know and we'll refund your fees. No questions asked.
Why do we offer this? Simple. We don't want unhappy former students. We'd rather stay friends. And it stands to reason that no course can suit absolutely everyone who registers on it.
It's easy to get started
Whether you're a young student just out of school or college who's looking for a job that suits your personality, or you're just ready for a career change, our course provides you with all the tools you need to succeed.
We send you the course materials directly to your home. And all the coursework is done from home.
That means you can work in the environment that's right for you — you can study at your kitchen table or in a library—whatever suits you best! You won't have to worry about stressful exam halls or long, boring lectures.
There are no time limits to the course. So you can go as slow or as fast as you need to, in order to get the most benefit from the materials.
Our convenient and affordable system of distance learning is perfect for people who are already busy with work or family, but who want to gain additional knowledge without disrupting their family or their finances.
Don't delay!
There's absolutely no reason to put off registering. All you need is a computer, internet access, and a commitment to do what you've always wanted to do: work with animals!
If you've read everything to this point, it's clear that you have a strong interest in Animal Care.
You know that this is the career for you. Now all you have to do is get started! Go to the registration form now and prepare yourself for a journey of a lifetime—one that will help you find lasting happiness and fulfilment in the job of your dreams!
Regards


Kit Sadgrove
Director