Become a Certified Social Prescriber
And become a vital part of primary health care.
Would you love to make your local community a happier place?
Are you a caring person?
Would you like a job that gives you professional status?
If so, you should be a social prescriber.
What is social prescribing?
It's a new and powerful form of treatment.
Let's look at what happens in a GP surgery.
People come to the GP feeling unwell or in pain.
Sometimes it's a physical problem. But it may be a symptom of anxiety, unhappiness or depression. And that in turn might be caused by loneliness, isolation or bereavement.
In the old days, the doctor would hand out painkillers, anti-depressant pills or sleeping tablets. But we know these don't remedy the underlying problems. And they can be addictive.
Research shows there are better ways to treat the causes of sadness, anxiety and misery.
And one of the biggest breakthroughs comes from social prescribing.
Social prescribing is a way to connect people with non-medical services in their community, such as arts and crafts groups, fitness classes or support groups.
It helps people improve their health and wellbeing by reducing their social and environmental problems, such as loneliness and depression, which damage people's health.
And you could be the person who makes it happen.
What kind of support could I provide as a social prescriber?
As a social prescriber, you can help people:
Find activities they enjoy and which help them to stay active and engaged. For example, walking, drama or engaging with nature/
Access support groups that let them connect with others who are going through similar experiences. That might include single parent or young people's groups.
Talk to services that will improve their mental health or physical health, such as voluntary talking therapy organisations.
Practical help, such as assistance with transport or housing.
So if you can locate those services, or inspire people to take up a new interest, you could make a big difference to people's health.
Is there a demand for social prescribers?
Yes, there's a growing demand for social prescribers. The NHS is increasingly recognising the importance of social prescribing as a way to improve people's health and wellbeing.
As a result, there are now many opportunities for social prescribers to work in a variety of settings, including GP practices, hospitals, and community organisations.
Check out the ads for 'social prescriber' on recruitment sites like Indeed.com. There are many pages of vacancies.
What are the benefits of becoming a social prescriber?
Becoming a social prescriber is a rewarding career choice. It offers you the opportunity to:
Make a positive difference to people's lives.
Work with a variety of people from different backgrounds.
Learn about the social and environmental factors that affect health.
Develop your skills in communication, listening and problem-solving.
Social prescribing improves the health of your community, and makes it a happier place.
It reduces people's reliance on medications and drugs.
And for the NHS it frees up GPs to deal with problems only they can deal with.
Social prescribing reduces the demand for prescriptions, many of which are wasted. And overall it cuts the costs to an already over-burdened NHS.
Wouldn't you like to be the person that creates all those benefits?
Of course, social prescribing isn't the answer to every problem. But if we can solve just a small proportion of people's problems it's a massive win for society.
Imagine walking down the street, nodding quietly to a grateful patient. And when someone asks, "What do you do?", you reply:
"I'm the social prescriber round here. I get referrals from our local GPs. Basically, I help people get better."
QLS Level 4 Award
At the end of this training course successful learners receive a Certificate of Achievement and a Learner Unit Summary.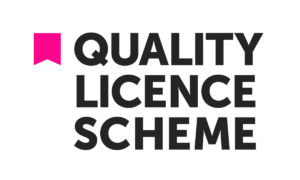 What qualifications do I need to become a social prescriber?
There are no set qualifications required to become a social prescriber. Some employers prefer a Level 3 qualification in Social Prescribing. We at the Blackford Centre provide a Diploma set at Level 4, so you gain an advantage over applicants with either no qualification or have a Level 3 one.
Who hires social prescribers?
Social prescribers can be hired by a variety of organisations, including:
GP practices
Hospitals
Community organisations
Local authorities
Voluntary organisations
What skills do I need to become a social prescriber?
Do you have these traits:
A caring personality
Good listening and communication skills.
Empathy.
Emotional resilience.
A proactive, problem-solving attitude.
Ability to build rapport with people from different backgrounds.
Willingness to work as part of a team.
Good record keeping skills.
If so, this is a job for you.
Interested in becoming a social prescriber?
If you're interested in becoming a social prescriber, let's get started. Sign up for the training course. We have a 60-day no-questions-asked refund policy. And you'll be on the road to a new life.
But don't wait too long. As more people get to hear about social proscribing, they will begin to think about adopting that as a career, and competition for jobs will grow. Right now is your chance to get in 'at the ground floor' as a social prescriber.
What you'll learn
The Blackford Centre's Diploma in Social Prescribing covers everything you need to know to become a qualified social prescriber. Here's what you'll discover:
Client Contact
How to gain an insight into the needs of your client.
Comprehend the need for sensitivity and understanding.
Learn how to engage with your audience and offer the 'personal touch'.
Explore the best techniques for interviewing clients.
Pick up tips on how to gain the relevant information you need.
Operational
Discover how to effectively structure a conversation with a client.
How to explore organisations and individuals suitable for social prescribing.
Learn about the most effective interventions.
Determine the best way to face and tackle challenges and problems.
Marketing
Discover the best way to find people who would benefit from your help
Understand the most effective way to handle an initial enquiry.
Learn how to manage your first meeting with a client.
So how do you become a social prescriber?
Can't wait to embark on a fantastic and rewarding new career that offers variety, flexibility and real meaning? Great! But first you'll have to acquire the necessary knowledge. You'll need to learn:
– How to find clients
– What to charge (if you chose to work for yourself)
– How to design the perfect social prescription
For this you'll need to complete a training course.
There are several courses available, so you'll want one that's accessible, affordable and respected. Some courses require you to travel a long distance, and pay for hotels. Life is busy enough without trying to squeeze in a course that requires you to attend a stuffy classroom and pay the earth for the privilege!
It would be better and easier to find a course that is reasonably priced and allows you to study from the comfort of your own home? Well, you're in luck! Grab your slippers and plug in your laptop, The Blackford Centre provides everything you need to become a successful social prescriber. Simply join our distance learning course and make a start on your brand-new career.
Guides, forms and cheat sheets
As part of your course materials, you'll get a bundle of editable forms that you can fully personalise. This is an invaluable treasure trove of 'done-for-you' guides and information sheets that will save you hours of time and help you look competent. They include the following:
Advice sheets for your client on What is Social Prescribing?
Client details form
Creative ideas for helping people
The social prescriber's code of practice, to demonstrate you're ethical
Sample agreement, to ensure everyone knows what to expect
Resources file, where to get essential items, official contacts, associations you can join
Sample text for a leaflet
Post prescription feedback form
These forms are only available to our learners. They will help you seem truly professional and competent, especially for your first clients when you're less sure of yourself.
A bit about us
For over two decades we've been helping people get a new career. We're fully endorsed, and have support teams in the UK. USA, South Africa and the Philippines.
So, what exactly can we offer you?
Flexibility – You set the parameters, not us. You start your course whenever you want and as long as you need to complete it.
Freedom – Study when it suits you and from the comfort of your own home (or a nice coffee shop, or a green and lush park – the choice is yours)!
A broad range of study materials – You get a useful array of training materials, including videos, instructional text, and self-assessment exercises. You will also receive supporting forms and checklists and ready-made speeches to help you on your way.
Time-saving tools – We provide ready-made editable forms, documents, checklists and guides that will save you time (you have enough to do already)!
Useful feedback – Distance learning can sometimes feel a little remote, but not this course! You have a dedicated tutor who will provide practical feedback, constructive comments and valuable support.
Value for money – No one wants to pay over the odds, value for money is essential and we make sure that we offer a comprehensive service. We look after our students and believe in offering a fair and competitive price.
Practical guidance – Completing a course and gaining a diploma is a great achievement, but what exactly are you going to do with it? We not only help you to succeed in your studies but we also provide practical support to help you earn a living.
It's Time to Register
You can register for the course by clicking here, by contacting the Blackford centre via email or by posting the form and payment directly to us.
You will get access to the online edition within minutes of registering. And if you opt for the printed edition, we'll despatch your course materials within two working days. We suggest you take your time and read through the material provided.
And when you're feeling confident, you can tackle your first assignment. It asks you to tell your tutor about yourself, so they will understand you better, and be able to help you more. For example, it asks you what has led you to think about becoming a social prescriber.
Once you've completed it, you can send it to your tutor who will mark it and then provide you with valuable feedback.
Any questions?
If you have any questions, call us on 0800 781 17 15 (or +44 1373 470 270 if you're outside the UK), or any of the phone numbers at the bottom of the page, and we'll answer any queries you have.
We look forward to helping you succeed.
With best wishes


Kit Sadgrove
Course Director