Frequently Asked Questions
You can start the course at any time: today, tomorrow or next month. Whenever is best for you.
You study at home, or wherever you want. The course does not involve you being in a classroom or going to a test centre.
A social prescriber, often called a Social Prescribing Link Worker, is someone who is trained to prescribe non-medical interventions. These can include engaging with others to reduce loneliness and isolation, and ease low-level depression.
The prescriber will identify the challenges that the client faces, and suggest activities that could help them. They include heritage, sporting, and green organisations.
They liaise with local voluntary and statutory bodies, including charities, the library, and social benefits offices.
Yes because governments are recognising that many people benefit from social, non-medical healthcare solutions.
This reduces the burden on the NHS, and improves clients' mental wellbeing.
Social prescribing is a flexible career that you can undertake as full-time or part-time and choose the number of hours you wish to work.
You can earn £20K and £27K a year, and it could be a stepping stone to other roles. Have a look on recruitment websites (but bear in mind that many jobs are not advertised).
There are opportunities for jobs in volunteer agencies and charities, as well as in the NHS.
If you are personable, creative and enjoy dealing with people, this is the career for you.
People from all walks of life become social prescribers. You must be confident talking to people, a good organiser, and be empathetic.
People often come to GP practises with depression and hard-to-diagnose pains. The evidence is that these are sometimes dealt with more effectively with a social prescription rather than through drugs.
Is the course endorsed?
Yes. Our course has been endorsed under the Quality Licence Scheme.
This means we have undergone an external quality check to ensure that our organisation and the courses we offer meet certain quality criteria.
Endorsement involves a robust and rigorous quality audit by external inspectors to ensure quality is consistently met. A regular review of courses is carried out as part of the endorsement process.
To this end, the learning outcomes of the course have been benchmarked at QLS Level 4 Award against level descriptors published by Ofqual, to indicate the depth of study and level of difficulty involved in successful completion by the learner.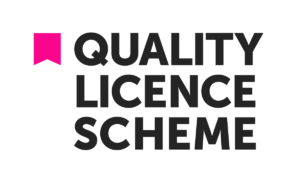 When you successfully complete this course you will receive a Certificate of Achievement and a Learner Unit Summary (which lists the details of all the units you have completed as part of your course).
Read more about course accreditation here