How to become an SEN expert
You can help children with Special Educational Needs
Are you involved with special needs children? Perhaps as a teacher, teaching assistant, or a parent?
Or maybe you'd like to work in this field? Because there's no job that's more rewarding than seeing a child with special needs blooming with your support.
If that sounds like you, we have a course that will help you achieve your goals. It's the Diploma in Special Educational Needs Support. Our course will help you:
Recognise when a child has Special Educational Needs.
Give SEN children the support they need to thrive.
Give your career a boost by gaining expert knowledge in SEN.
QLS Level 3 Diploma
At the end of this course successful learners receive a Certificate of Achievement and a Learner Unit Summary.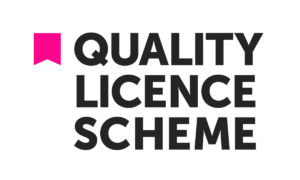 It's a field that's growing in demand. So it's a big opportunity for you.
The Government wants to improve the support for special needs in schools. And no wonder. Parents are concerned to access more help, and schools know they need to support their pupils.
The government already spends billions of pounds each year on SEN support.
Children with Special Educational Needs don't just need support with learning, but also with behavioural skills, organisation and social skills.
A Government report indicated that 16% of all UK school children had Special Educational Needs in 2021.
Schools often bring in professional outside help for children with Special Needs.
Getting a job after starting the course
"I started the Diploma in May and in August, a role was advertised for a Special Needs Assistant at a local school.
"The application form had space for me to talk about myself in relation to the role, and I was able to directly use my first assignment, almost word-for-word, to explain my interest in the subject and the skills and qualities I bring with me from my professional life to date (in a completely different sector).
"There was high interest in the role and with no experience I was not expecting to be contacted so was delighted to be called to interview, but with only 2 days to prepare. The course material and my knowledge from the modules so far gave me real confidence in the interview and I was successful in being offered a role.
"I start next week and I know that one of my first tasks will be to put together a visual timetable – which is great as i'm currently working on an assignment for the Diploma where I have to do exactly that!
"I am so excited that this role will allow me to start putting into practice what I've learnt and will continue learning in the final half of the course."
What's the difference between a learning support assistant, a teaching assistant and a classroom assistant?
There is no clear distinction between these different job titles. Learning support assistants, teaching assistants and classroom assistants all support teaching and learning in schools. They can all have a wide range of re-sponsibilities and duties.
Who is this course aimed at?
This course is aimed at working or prospective learning support assistants, teaching assistants and classroom assistants who would like to build their knowledge of, or specialise in, special educational needs.
All teaching and learning support staff in both mainstream and special schools will be involved in supporting pupils with special educational needs.
This course aims to build the knowledge and skills of support staff so they are better able to provide high quality support to children with a wide range of special educational needs.
I'm now in my 2nd year in a mainstream school teaching 1 to 1 a child with Autism. I have used my course knowledge to help the child, e.g. with visuals and social stories.