How to become an SEN expert
You can help children with Special Educational Needs
Are you involved with special needs children? Perhaps as a teacher, teaching assistant, or a parent?
Or maybe you'd like to work in this field? Because there's no job that's more rewarding than seeing a child with special needs blooming with your support.
If that sounds like you, we have a course that will help you achieve your goals. It's the Diploma in Special Educational Needs Support. Our course will help you:
Recognise when a child has Special Educational Needs.
Give SEN children the support they need to thrive.
Give your career a boost by gaining expert knowledge in SEN.
QLS Level 3 Diploma

At the end of this course successful learners receive a Certificate of Achievement and a Learner Unit Summary.
Read more 
It's a field that's growing in demand. So it's a big opportunity for you.
The Government wants to improve the support for special needs in schools. And no wonder. Parents are concerned to access more help, and schools know they need to support their pupils.
The government already spends billions of pounds each year on SEN support.
Children with Special Educational Needs don't just need support with learning, but also with behavioural skills, organisation and social skills.
A Government report indicated that 16% of all UK school children had Special Educational Needs in 2021.
Schools often bring in professional outside help for children with Special Needs.
Getting a job after starting the course
"I started the Diploma in May and in August, a role was advertised for a Special Needs Assistant at a local school.
"The application form had space for me to talk about myself in relation to the role, and I was able to directly use my first assignment, almost word-for-word, to explain my interest in the subject and the skills and qualities I bring with me from my professional life to date (in a completely different sector).
"There was high interest in the role and with no experience I was not expecting to be contacted so was delighted to be called to interview, but with only 2 days to prepare. The course material and my knowledge from the modules so far gave me real confidence in the interview and I was successful in being offered a role.
"I start next week and I know that one of my first tasks will be to put together a visual timetable – which is great as i'm currently working on an assignment for the Diploma where I have to do exactly that!
"I am so excited that this role will allow me to start putting into practice what I've learnt and will continue learning in the final half of the course."
– Sara Abbott
What's the difference between a learning support assistant, a teaching assistant and a classroom assistant?
There is no clear distinction between these different job titles. Learning support assistants, teaching assistants and classroom assistants all support teaching and learning in schools. They can all have a wide range of re-sponsibilities and duties.
Who is this course aimed at?
This course is aimed at working or prospective learning support assistants, teaching assistants and classroom assistants who would like to build their knowledge of, or specialise in, special educational needs.
All teaching and learning support staff in both mainstream and special schools will be involved in supporting pupils with special educational needs.
This course aims to build the knowledge and skills of support staff so they are better able to provide high quality support to children with a wide range of special educational needs.
I'm now in my 2nd year in a mainstream school teaching 1 to 1 a child with Autism. I have used my course knowledge to help the child, e.g. with visuals and social stories.
– Sheila Candland, Manchester
Will I benefit from the course?
Our course is packed full of valuable information and skills to help not only those involved in education, but also parents of children with Special Educational Needs. And, by understanding more about Special Educational Needs, you can pass on those benefits to the children. Take a look at the advantages…
If you're a teaching assistant, learning support assistant, or a classroom assistant, or you want to become a one. Or if you're a teacher with a special interest in SEN:
You'll learn how to recognise the symptoms of conditions requiring SEN support, and how to assess pupils for specific disabilities.
You'll be able to help pupils with special needs by applying practical methods.
We will give you hints and tips on overcoming psychological and physical barriers associated with SEN.
Your specialist knowledge will help you to find more employment opportunities.
You'll find it easier to communicate with parents concerning their children's needs.
Your newly acquired knowledge will give you the confidence to talk to other professionals regarding special needs.
And you could get a job in the field.
If you're a parent
You'll become more aware of the help available for your child.
Your knowledge will enable you to explain your child's condition to education and health professionals, and give you the confidence to discuss your child's problems in meetings.
You'll learn ways in which you can help to develop your child.
You'll become aware of the opportunities to use your skills by finding employment as a special needs professional.
If you're an educational administrator
You'll learn to recognise the symptoms of children with special needs so you can be more receptive to their needs.
You'll learn about other employment opportunities open to people with expertise in special needs.
You'll be taught practical methods that will enable you to help SEN children.
You'll be more confident in dealing with parents of children with Special Educational Needs and with other teaching staff.
Is the course right for me?
Before deciding whether to take up the course, it's best to think about whether it's right for you. You won't want to waste your time and money by embarking on a course that you might later consider unsuitable, and we want to make sure that you get the best from our course. So it's best to ask yourself a few questions.
For teaching assistants and teachers 
Do you enjoy working with children?
Do you have a caring nature?
Will an in-depth knowledge of Special Needs help you in your job?
Will your career get a boost from the knowledge gained on the course? Or will it help you to find another job?
Student Success
I have made great progress since starting the course. I already worked in a school as a TA & since showing an interest in SEN I have been given more responsibilities & am now the school SEN TA.
I am really pleased with how far I've come & how much support the school have been giving me.
Zoe Coe, Wadebridge
For parents
Will this additional knowledge help you in caring for your child?
Do you have time to spend a few hours a week studying?
Do you want to find out how to access professional help for your child?
If you answered 'yes' to these questions, then this is the course for you.
If you answered 'no', it's best to have a re-think. Working with SEN children can be one of the most rewarding jobs available, but you have to be committed. After all, these children depend on you for support.
Student Success Story
"I have already been able to get a job working with a SEN pupil. I should mention that in addition to studying both Teaching Assistant and SEN Support courses I worked as a volunteer TA in a primary school and this school has also contacted me with regard to a TA vacancy."
Karen, Cheshire
Student Testimonial
"I am so proud of my achievement and gaining this qualification. The course was more in depth than I initially thought covering a wider age bracket and a spectrum of disorders, even the early years Senco leader was surprised at the age range I was covering and commented on its intensity.
The materials supplied for this course were excellent, easy to follow and further research advice given. This has been the first home study course that I have completed and when I initially opened the package I thought 'what have I let myself in for?' But reading the introductory letter and following the advice on how to deal with the assignments and the course material seemed to lighten the load and I felt no pressure throughout.
My tutor was great, she responded to my emails either within a couple of hours or 48 max. Her returned emails pointed out the areas that I had covered in my assignments and gave me great enthusiasm in knowing that my research was correct and that I understood what was being asked from the questions."
Caroline Milhench, Reading
How you can help children with Special Educational Needs
To help meet the needs of SEN children you have to first recognise that a child has special needs. Then you can act appropriately and offer them support. That's where your skills will come in. The term SEN covers a wide range of conditions, each with its own associated needs in varying degrees.
Our Diploma in Special Educational Needs Support course recognises that each child has their own individual challenges, strengths and weaknesses. With the help of our specialist training, you'll learn to recognise each child's strengths and build on them, whilst also helping them with their weaknesses.
You'll be taught practical skills, and be given hints on overcoming psychological and physical barriers. We'll also show you how to monitor the progress of pupils receiving your support.
Student Testimonial
"I have learnt and accomplished so much from doing the course that I now have the knowledge and self confidence to apply for jobs which involve supporting children with special educational needs which is what I aspire to. As well as this, I can now support my son in the best way possible, as he has Dyspraxia."
Natasha, Hampshire
Student Testimonial
"I enjoyed learning about all aspects of SEN. As I work in a primary school the information was invaluable. I work in Year 5, but during my research I had to go and find out about the resourced children in our school. I felt that the course has given me a greater understanding as to how best facilitate their learning."
Christine, Liverpool
How the course will help you
This course has been developed specifically to help children with Special Educational Needs, and covers every aspect of caring for SEN children, as well as the wider issues, such as SEN provisions in the UK and how to access further support. You'll therefore find the course invaluable whether you're:
A parent or carer who wants to understand and help your child.
A teaching assistant who wants to advance your career by specialising in SEN.
A teaching assistant who wants to be more effective in your job by identifying the symptoms of SEN children, and then providing the necessary support.
What else does the course cover?
As the course has been written for the UK in particular, it will help you to understand SEN requirements for UK schools. By understanding how the system works in the UK, you'll be able to access additional help and support for certain pupils.
The course covers useful methods to enable you to provide help that is targeted to children's particular needs, and assists you in identifying the type of help that is needed.
You'll learn how to recognise the key symptoms of conditions requiring SEN support, and therefore be more effective in your job involving children with special needs. As well as learning how to assess children for specific disabilities, you'll learn how to monitor pupils' progress so that you can evaluate their development.
We'll also teach you what is involved in the role of a special needs assistant (SENCO) so that you'll be equipped to help the person in that position.
One learner's experience
Why did you enrol on the course?
– I enrolled in this course because I was searching for ways to help the children that I volunteer with at REACH, my country's local Autism Organization, and Eyes Wide Open one of my country's disabilities group.
I am a trained early childhood educator and I am working as an aide in one of my countries elementary school where there are various special needs in my classroom.
What was your impression of your course when it arrived?
– It was just what I expected, very detailed and a lot to learn.
Ultimately, what do you want to do?
– Work as a school therapist, because I am a certified Pediatric Massage Therapist with advanced training in Autism and Pediatric Oncology. I will use this course to help me understand the children better and use the right approach to support them at their point of need.
What might you say to someone who was thinking of enrolling on the course?
– Don't hesitate any longer: enroll.
Is there anything else you'd like to add?
– I just pray that I be more efficient with doing my assignments so that I can use the tools learnt and give my students what is needed to help push them to the next level in their growth and development.
How are you progressing with your course?
– I am moving slowly because of my health. I would like to pick up my pace but I realized that I need to be more detailed when completing assignments. It is my goal to finish this course with a Distinction, My friend and I, as the first Bahamians to take this course, want to set a high standard for others that will follow. We will be recommending this course to the local college students who are presently just focussing on becoming Special Education Teachers.
Brenda Smith, Nassau, Bahamas
Why this course in particular?

If you can't decide why you should choose our course rather than another one, consider this:
Our course is taught by expert tutors who have a working knowledge in the field of SEN.
Our organisation provides more detailed information and practical advice than others.
Our course is in an easy to follow format with set modules of study.
We provide email support.
Our information is specific to SEN in the UK.
Read our Diary of a Teaching Assistant
Follow the highs and lows of a teaching assistant's life, as our teaching assistant reports each week on her experiences in the field. You'll get insights into her day, and learn from her successes and failures. The Diary is available exclusively to our learners.
Student Testimonial
"I am pleased to inform you that based on SEN diploma from Blackford Centre, my school has promoted me and appointed me as SEN Coordinator. I would like to express sincere thanks and gratitude to all of you who have guided me and helped me immensely in achieving this success.
Special thanks to Linda for her valuable guidance and encouraging feedback on each assignment leading to completion of this diploma in shortest possible time. I look forward more association with Blackford Centre in future.
Thank you all once again."
– Bineeta, United Arab Emirates
Our guarantee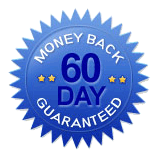 We also offer a guarantee: if you don't like the course (for any reason), just email us to cancel at any time within 60 days of receiving your pack, and we'll refund your course fees.
Why do we give this refund? Because we don't like to part on bad terms (life's too short). And we'd prefer you to say nice things about us.
But, you ask, does anyone actually claim a refund? Absolutely! Around five per cent of our students ask for their money back each month. And we're happy to pay them, because we know that even the best SEN course won't suit everyone.