Frequently Asked Questions
You can start the course at any time: today, tomorrow or next month. Whenever is best for you.
You study at home, or wherever you want. The course does not involve you being in a classroom or going to a test centre.
Yes, all tutors are working in education.
There are no other costs or fees.
Yes. You can make five monthly payments. It costs 20% more. You can find the cost of paying by installments by clicking here.
Just return the course in good condition within 60 days of receiving it, and we'll send you a full refund.
Many students complete the course in five months. But you can do it as quickly or slowly as you want. That's one advantage of distance learning.
You can take as long as you want. Unlike other organisations, we don't set any time limits.
There have two types of people you can contact – your tutor and a course advisor.
The tutor marks your work, and helps you with any problems. You can fax, e-mail or post assignments to your tutor, whenever you want.
We don't give out the tutor's phone number, because a few people would spend all day talking to their tutors, who would never get any work done.
But sometimes students get stuck, or have an urgent query. If so, you can phone a course advisor at the Blackford Centre at any time during work hours. If you leave a message out of work hours we'll ring you back the next day. You can contact course advisors as often as you want, and about anything to do with SEN.
There is no clear distinction between these different job titles. Learning support assistants, teaching assistants and classroom assistants all support teaching and learning in schools. They can all have a wide range of re-sponsibilities and duties.
This course is aimed at working or prospective learning support assistants, teaching assistants and classroom assistants who would like to build their knowledge of, or specialise in, special educational needs.
All teaching and learning support staff in both mainstream and special schools will be involved in supporting pupils with special educational needs.
This course aims to build the knowledge and skills of support staff so they are better able to provide high quality support to children with a wide range of special educational needs.
Is the course endorsed?
Yes. Our course has been endorsed under the Quality Licence Scheme.
This means we have undergone an external quality check to ensure that our organisation and the courses we offer meet certain quality criteria.
Endorsement involves a robust and rigorous quality audit by external inspectors to ensure quality is consistently met. A regular review of courses is carried out as part of the endorsement process.
To this end, the learning outcomes of the course have been benchmarked at QLS Level 3 Award against level descriptors published by Ofqual, to indicate the depth of study and level of difficulty involved in successful completion by the learner.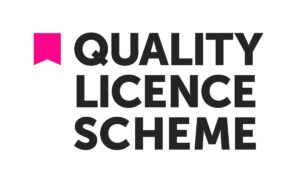 When you successfully complete this course you will receive a Certificate of Achievement and a Learner Unit Summary (which lists the details of all the units you have completed as part of your course).
Read more about course accreditation here
Here are some answers we hope will reassure you.
We've been in operation since 1995; so we're very established.
We publish our physical address at the bottom of each page – and you are welcome to visit us.
You can read the Reviews of our students on the web site.
You can ask us for the contact details of former students who will talk to you about their experiences.
We publish an Ethical statement here.
We're registered at Companies House: registration number 352 4886

Our VAT number is 729 1528 23
Our Licence number granted by the Office of Fair Trading under the Consumer Credit Act 1974 is 606843.
Our bank is NatWest, 7 High Street, Wells, Somerset (we have money in the bank and no loans or overdraft).
We're registered with the UK government's Register of Learning Providers (www.ukrlp.co.uk); Number 10009490.
And finally, we love what we do; and we wouldn't do anything to jeopardise it.